Save 30% | ASTON Palembang Hotel | Sumatera - Indonesia
Super Saver Gift Voucher
Valued IDR500.000
Sales Closed
Super Saver Gift Voucher
Valued IDR800.000
Sales Closed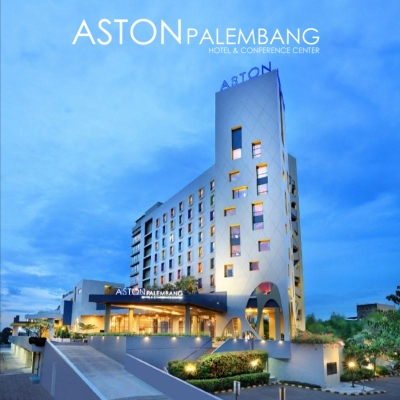 Venue Details
ASTON Palembang Hotel & Conference Center
JL. Jenderal Basuki Rahmat No 189
Palembang, Sumatera Selatan, 30126
Save 30% | ASTON Palembang Hotel | Sumatera - Indonesia
A blend of comfort, style and convenience, the hotel offers thoughtfully appointed lodging and an extensive array of premium amenities. Featuring classic interiors with warm colours, all 163 air-conditioned rooms come with satellite TV, a safe and minibar. Private bathrooms have a heated shower and toiletries. Guests can enjoy the outdoor pool after an energizing workout at the gym, or a rejuvenating massage at the spa with an added fee. An array of dining choices is available at Belido restaurant that offers an International Western and seafood dishes as well as light refreshments in an elegant dining environment.
Save up to 30% off on your stay with Super Saver Gift Voucher value:
- Pay IDR 400,000 and get IDR 500,000 voucher value! 
- Pay IDR 560,000 and get IDR 800,000 voucher value!
On Sale : 1 September, 2020 - 31 October, 2020
Voucher Validity: 1 September, 2020 - 31 July, 2021
Black out Date: Public Holiday, 25 & 31 December 2020
TERMS AND CONDITIONS Super Saver Gift Voucher:
Advance room reservation at least 3 days is required 
Room is subject to availability
Guests should call or email the hotel to make a reservation
Room Reservation cannot be cancelled and non refundable
Can be modified one time only by contacting the hotel directly (subject to availability outside blackout dates period)
Voucher is treated as cash and must be presented at the Front Office upon check-out. It will be credited towards the total balance and any remaining balance thereafter still remains due.  
There is no 'cash-back' in conjunction with the vouchers, which means that in the event that the voucher value is larger than the balance due, the remaining voucher value expires and will not be paid back in cash.
Gift Voucher maximum IDR 2.000.000,- per redeem / transaction
Black out dates period are applied as per hotel regulation 
The voucher is only accepted from registered guests staying at the hotel, i.e. guests who have checked-in and have an existing guest profile in the system
Hotel reservations email: info@astonpalembang.com
Hotel reservations phone number: +62 71 138 8999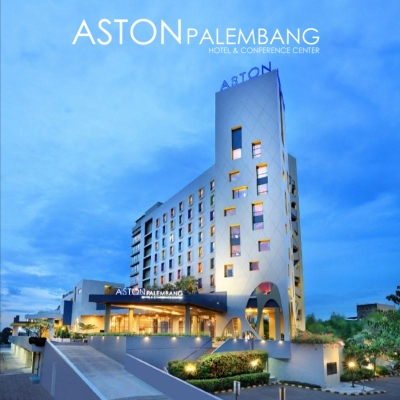 Venue Details
ASTON Palembang Hotel & Conference Center
JL. Jenderal Basuki Rahmat No 189
Palembang, Sumatera Selatan, 30126